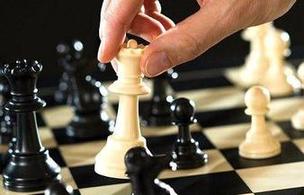 Town vs Gown
Every year Cambridge City Chess Club and the Cambridge University Chess Club have a friendly social match, also known as the Town vs Gown. Everyone plays two 30-minute rapidplay games (one with white, one with black), against different opponents.
The 18th match, 2020, has now been postponed as a precaution against the spread of corona virus, but might be played sometime after the Club re-opens on 2 September 2020.
The 17th match in this traditional informal series was held on 24 April 2019.
---
The 17th Town vs Gown match proved to be a popular fixture yet again. Contested over 21 boards, this was one of the largest matches in recent years. It was also great to see the University field six players from their 2019 Varsity team. Although the Town had managed to assemble several decent players on its top boards, they were unable to contain the University. In round 1, the University amassed a thumping 7 points from the top eight boards! Despite better results for the Town on the other boards, yet again the Gown took their customary first-round win over the Town; this time by 12 points to 9. Undaunted the Town fought back hard in round 2 and even picked up a positive score across the middle boards. As the final results were coming in, the Gown appeared to be closing the gap. In 2018, the Town were able to clinch the match right at the finish. This time, as the results from the final time-scrambles were posted, the Gown managed to pull away again. Round 2 had seen the teams fight to a standstill (10.5 points a-piece) which meant the Gown kept their overall 3-point match lead, and were deserving overall winners 22.5 - 19.5.
The series now stands at 10-7 in favour of the Gown.
My thanks to all who took part, making the event such an enjoyable one for all. We look forward to next year's match with anticipation!
Philip Fallon
---