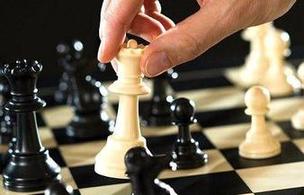 Town vs Gown
Every year Cambridge City Chess Club and the Cambridge University Chess Club have a friendly social match, also known as the Town vs Gown. Everyone plays two 30-minute rapidplay games (one with white, one with black), against different opponents.
The 16th match in this traditional informal series was held on 25 April 2018.
---
The 16th Town v Gown match was a finely-balanced contest, featuring the closest finish seen since the event first began!  Contested over 19 boards, the University fielded five players from their 2018 Varsity team. In round 1, the University moved ahead with their almost customary win over the Town. However the margin of their triumph was as small as it could be, narrowly edging ahead with a 10-9 victory, leaving everything to play for in Round 2.  As the Rd 2 results started coming in, it was becoming clear that the Town were still holding-on, and the Gown were not going to run away with the match as they have often done in recent years.  The match was notable for being balanced across all the boards, with neither team dominating either at the top or the bottom, and very few players managing to score two points for their team. Congratulations to the few who did (Gustavo, Daniel Soroczac, Peter Finn, Tom Smith, and Stephen Pride). It was only as the results from the last few time-scrambles were posted that the winning side became apparent. By the narrowest possible margin, the Town emerged victorious 19.5 - 18.5.
The series now stands at 9-7 in favour of the Gown.
My thanks to everyone who took part and made the event such a pleasurable experience for all. We look forward to next year's match.
Philip Fallon
---