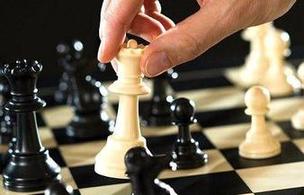 Town vs Gown
Every year Cambridge City Chess Club and the Cambridge University Chess Club have a friendly social match, also known as the Town vs Gown. Everyone plays two 30-minute rapidplay games (one with white, one with black), against different opponents.
The 16th match in this traditional informal series will be held on 25 April 2018.
---
On 10 May 2017, the Cambridge City chess club hosted the annual Town vs Gown chess match. The event proved very popular and was contested over 21 boards; the largest turnout for several years. Cambridge University fielded a very strong team featuring five Varsity players past-and-present, backed-up by a good number of strong players. The Town also had a decent side and an exciting match was in prospect. In the first round the two teams were evenly matched over the bottom half of the boards. However the University top boards proved too strong for the Town, and the Gown only conceded a handful of draws among a succession of victories. The Gown held a commanding 13.5 – 7.5 lead at the half-way stage. The Town fought back in round 2 even managing to score a couple of victories on the top ten boards. But despite this marginal improvement by the Town (only losing 13-8), the Gown were clear winners on the night.
Final score in 2017: a very solid 26.5 – 15.5 victory to the Gown, extending their lead in the series which now stands at 9-6 in favour of Gown.
My thanks to everyone who took part and made the event such a pleasurable experience for all, and we look forward to next year's match.
Philip Fallon
---